Pet insurance is a type of health insurance policy for your pet that covers medical bills as well as other charges. Pet insurance plans are often reimbursement-based, which means you pay for the pet's vet fees up front and then submit a claim to the insurance company. A few companies can pay the vet directly, reducing your out-of-pocket expenses.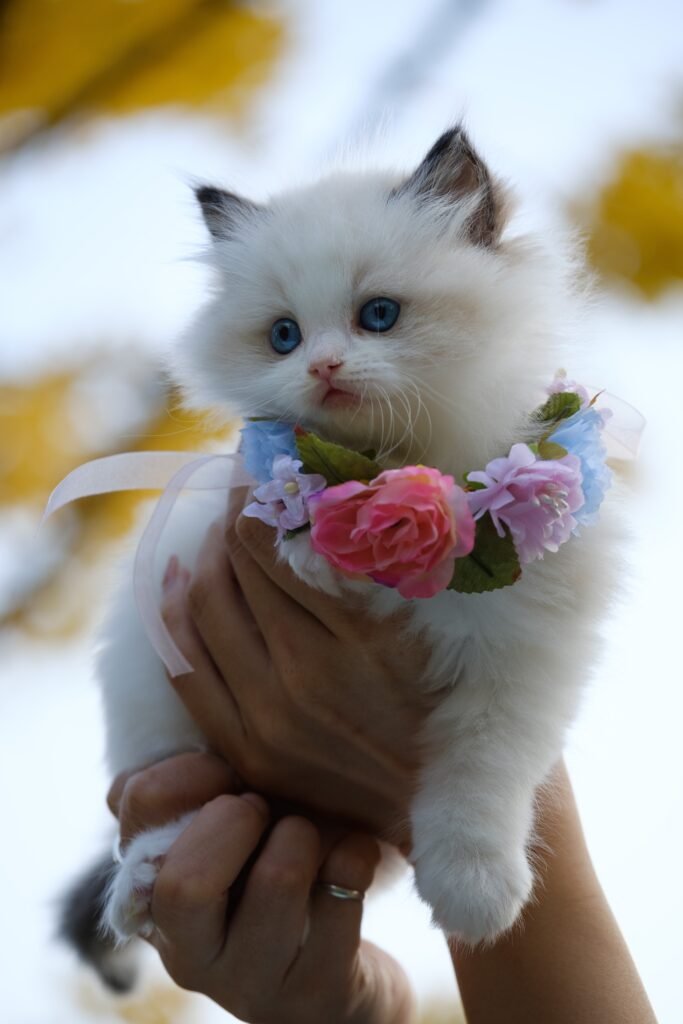 Before coverage begins, there is frequently a deductible. For example, you could pay the first $500 in vet fees before your pet insurance kicks in.
Even after you have paid your deductible, your pet insurance may not cover 100% of your vet expenditures. Typically, you can select your degree of reimbursement. 70%, 80%, or 90% of your vet expenditures are common reimbursement possibilities.
What is covered by pet insurance depends on the type of policy you choose. There are three types of pet insurance coverage available:
Accident and illness plans (the most common)
Accident-only plans
Wellness plans for routine care such as vaccinations, usually available as an add-on
Accident and illness insurance typically covers injuries or illnesses such as broken bones, cancer, hereditary and congenital diseases, and more. Accident-only policies cover just accident-related issues, such as a broken bone.
Many pet insurance packages include a routine wellness regimen. This will help offset the expense of your pet's annual vet wellness visit, immunizations, heartworm treatment, and other basic care charges.
Pet insurance may not cover pre-existing conditions, which are conditions that your pet had prior to the policy's inception, including any waiting period. Inquire whether there is a look-back time in place so that conditions prior to the look-back period can be covered.
What Doesn't Pet Insurance Cover?
Some typical pet insurance exclusions include:
Existing medical conditions
When a pet is diagnosed with or shows signs of an illness or injury before coverage begins, it is usually not covered by pet insurance. Some pet insurers, however, provide coverage for "curable" pet pre-existing diseases. Embrace Pet Insurance, for example, would reinstate coverage for a curable pre-existing disease if the medical records show no signs of the condition for at least 12 months.
Preventive or elective surgery
Preventive or elective operations including as nail clipping, ear cropping, declawing, or tail docking are not covered by insurance.
Exam charges Exam fees are not always covered by insurance companies, even if they are for an accident or illness-related visit. Veterinarians charge an exam fee to see your pet.
Grooming.
Pet insurance will not cover grooming or shampooing if you take your pet to the spa for some pampering.

Costs of breeding
The costs of breeding are not reimbursed.
Expenses not directly related to veterinary treatment.
This covers costs such as taxes and administrative fees levied by the veterinarian.
Vitamins and food
Regular food is not covered, but prescription pet food is in certain plans.
"It's also worth noting that some policies exclude coverage if a pet owner fails to maintain the amount of suggested treatment from the veterinarian," adds Beth Wymer, a Pumpkin Pet Insurance spokesman. "Say your veterinarian suggests a dental cleaning owing to oral concerns, and you decide not to follow through on the recommendation. In such circumstances, certain pet insurance companies will no longer cover any payments related to that sickness."
How to Find the Best Pet Insurance For You
Pet insurance policies might be difficult to compare on an apples-to-apples basis. Coverage, exclusions, and pricing variances make calculating the potential worth of any plan difficult. Here's how to get the best pet insurance.
Choose the best type of pet insurance plan
Do you want pet insurance that always goes above and beyond, or do you want to keep costs low with an accident-only coverage that doesn't cover pet illnesses? Or anything in the middle?
Comprehensive pet insurance policies that cover a wide range of health-related concerns as well as wellness are often the most expensive, but if you want total coverage, it may be worth considering.
Pet insurance can generally be broken down into these 4 plan types:
Comprehensive coverage -This type of policy, sometimes known as a "nose-to-tail" policy, typically covers accidents and injuries, as well as acute or chronic sickness, inherited conditions, diagnostic tests, operations, treatments, and wellness, such as routine veterinary checks and vaccines.
Accident and illness coverage – This sort of protection often covers vet fees for accidents (such as an ACL rupture) and illnesses, which include common illnesses, hereditary conditions, and serious illnesses (like cancer). You won't be covered for wellness checkups like routine veterinary visits, flea and heartworm prevention, or immunizations, but you may typically supplement your coverage with a wellness plan.
Accident-only coverage – This type of policy only pays vet fees if your pet is hurt in an accident; it does not cover illness-related medical bills.
Pet wellness coverage – Wellness-related medical expenses, including as routine veterinary visits, flea and heartworm prevention, and immunizations, are covered under this type of plan. Wellness benefits are frequently included to accident and illness insurance policies.
Determine the level of coverage that is appropriate for you.
When you buy pet insurance, you normally choose an annual limit, a deductible, and a reimbursement level.
Annual maximum coverage: You'll normally be able to select an annual maximum payout level. This is the maximum amount that the pet insurance plan will cover for the entire year. Many pet insurance policies allow you to choose between a $5,000 and an infinite payout. The premium will be higher if you choose an unlimited payout, but you won't have to worry about exceeding your annual maximum if your pet requires pricey treatment.
Deductible: A greater deductible will reduce your monthly pet insurance price. The most common deductible amounts are $100, $250, and $500. Once your deductible has been met, you can submit vet expenses for reimbursement to your pet insurance company. Trupanion has a one-of-a-kind lifetime per-condition deductible: you'll pay a deductible once for each new condition, with no annual reset.
Reimbursement percentage: When you purchase the plan, you will select a reimbursement level; the lower the reimbursement level, the less you will pay in pet insurance premiums. The most typical options for reimbursement are 70%, 80%, or 90%.
Examine the waiting times for pet insurance.
A waiting period is the time between the date of purchase of the insurance and the start of coverage. There are waiting periods with every pet insurance company. Make sure you choose one that you feel at ease with. For example, Embrace has a two-day waiting period for accident coverage. Other programs, such as ASPCA Pet Health Insurance, provide a 14-day trial period.
Also, be wary of particular waiting periods for certain ailments, such as cruciate ligament problems. Embrace, for example, has a six-month waiting period for orthopedic conditions in dogs, whereas the ASPCA's plan has no waiting period for orthopedic conditions or any other specific difficulties.
Pet insurance discounts
Pet insurance discounts are a good way to save. Here are some common discounts:
Multipet discount. Many insurers offer a discount if you insure more than one pet.
Spay/neuter discount. Some insurers offer discounts to pet owners who have their pet spayed or neutered.
Annual pay discount. You can often reduce costs if you pay your annual premium in one lump sum.
Military discount. Some insurers offer discounts for military members and veterans.
Group discount at work. Some employers offer pet insurance as a voluntary benefit, which could get you a 5% to 10% discount.
Bundle discount. You can get up to a 10% discount when you bundle Lemonade pet insurance with a Lemonade renters or homeowners insurance policy.
Other pet insurance comparison factors
Here are two more factors to consider when buying a pet insurance plan:
Exam fees:When you take your pet to the veterinarian for an accident or illness, you must pay an exam charge, which can range from $100 to $500 depending on the physician and the type of appointment. Check to see if your policy covers these exam fees, as not all do.
Benefits :Look for extras such as a 24-hour vet helpline in case your pet becomes ill at night. Another example is that Nationwide pet insurance members receive preferential pricing on pet medicines at any Walmart pharmacy.
What Is the Process of Pet Health Insurance?
If you have pet insurance, there is usually a deductible amount that you must pay for veterinarian services before coverage begins. Following that, you will continue to pay your veterinarian directly and then submit your bills to the pet insurer for reimbursement. The insurance company will provide you reimbursement until it has paid the maximum amount allowed under your plan in a year, for example, $5,000. Some policies have no maximum payouts.
Check the plan documentation for any coverage limitations, such as:
Exclusions
A list of exclusions will be included in your insurance. Grooming, breeding costs, some pre-existing conditions, and charges unrelated to veterinary care (such as taxes or your vet's administrative fees) are common exclusions.
Waiting periods
There are waiting periods in all pet insurance programs. Your coverage will not begin until the waiting period is completed. For instance, your policy may impose a 14-day waiting period before covering accident-related veterinarian charges.
Veterinarian restrictions
In general, pet insurance has no network restrictions, and most insurers will cover any licensed veterinarian.
Examine your policy to discover if there are any geographic restrictions or if your coverage extends to other regions. For example, we examined a Trupanion pet insurance coverage that covers licensed veterinarians in the United States, Australia, Canada, Puerto Rico, and any other place controlled by the Australian, Canadian, or United States governments (such as a military base in a foreign country).
Average Cost of Pet Insurance
Over one-third (37%) of dog owners haven't considered pet insurance because they think it will be too expensive, according to a Forbes Advisor survey. Yet 89% of dog owners estimate that the cost of pet insurance is higher than it actually is. And 76% of dog owners overestimate the cost of pet insurance by at least three times the average price, our survey found.
Here's a look at the actual average cost of pet insurance, according to a Forbes Advisor analysis:
Pet insurance with $5,000 in annual coverage costs an average of $34 a month for a puppy, $35 a month for a dog and $28 a month for a cat.
Pet insurance with unlimited annual coverage costs an average of $53 per month for a dog and $39 per month for a cat.
How Pet Insurance Costs Are Determined
The sort of pet is only one influence in pet insurance costs. Cats, for example, are normally less expensive to insure than dogs, while birds, ferrets, rabbits, and reptiles are less expensive than cats.
Here are some common factors that determine pet insurance cost: (source :forbes.com)
Pet's breed. Certain breeds are predisposed to illnesses and hereditary problems, which often means more veterinary visits and higher medical expenses.
Pet's age. Older pets are more expensive to insure than younger pets. We found the best prices were after a pet's first birthday until around age six. As the pet gets older, your pet insurance premiums could increase when you renew the policy.
Pet's gender. Insurers have found that male pets usually have a higher number of claims than females, so some use gender in pricing. Female pets cost about 5% less than males for pet insurance, according to the National Association of Insurance Commissioners.
Your location. Veterinary costs vary by location, so pet insurance plan costs account for that.
Annual maximum, deductible and reimbursement level. These are the three main variables that determine your reimbursement level when you have a claim. You will pay more if you select a high annual maximum, low deductible and high reimbursement level. For example, a plan with unlimited annual coverage, a low deductible and a 90% reimbursement level would be most expensive each month because it has the potential to pay out much more.
How to Buy a Pet Insurance Plan
The best way to find a policy within your budget is to compare pet insurance quotes among several different insurers.
You can find free pet insurance quotes:
Online: Many pet insurance companies offer free quotes online. You'll typically answer a few basic questions about your pet. You can also use a pet insurance comparison site to look at several options at once.
Phone, email or in-person: If you prefer to correspond with someone directly, you can contact a representative from an insurance company or an independent insurance agent.